Family Dentistry
In North York, Ontario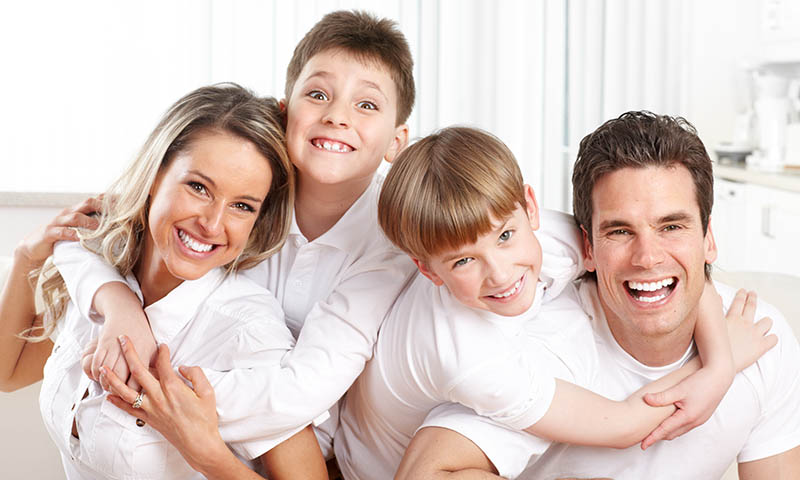 At Dynasty Tower Dental in North York on Yonge and Finch, we are happy to provide exceptional dental care for your family. We serve patients of all ages and our focus is on our patient's comfort and helping them to achieve optimal oral health. Our friendly dental team is highly trained and experienced in all facets of dentistry. We are also great with children and will go above and beyond to provide your loved ones with a relaxing and comfortable dental experience.
Our bright spacious office provides the perfect atmosphere for your family to relax during your checkup. Our wide array of family dental services include:
Bonded Fillings to restore decayed and chipped teeth.
Dental Crowns to correct heavily fractured teeth.
Tooth Extractions to remove wisdom and problematic teeth.
Hygiene Services, such as cleanings, fluoride treatments, and breath freshening treatments.
Dental Bridges and tooth Implants to replace missing teeth.
TMJ Therapy to relieve TMJ pain.
Teeth Whitening to whiten your smile.
Root Canal Treatment to save ailing teeth.
Gum Treatment to eliminate harmful plaque and toxins from your gums.
Digital Dentistry to create the perfect smile.
And more…
Whatever your family's dental needs are, we will be sure that your oral health needs are met.
Contact Dr. Farshad Firoozabadi, your Family Dentist in North York on Yonge and Finch, to set up an appointment today. We offer Saturday hours and reserved free parking for your ultimate convenience.