Full Mouth Reconstruction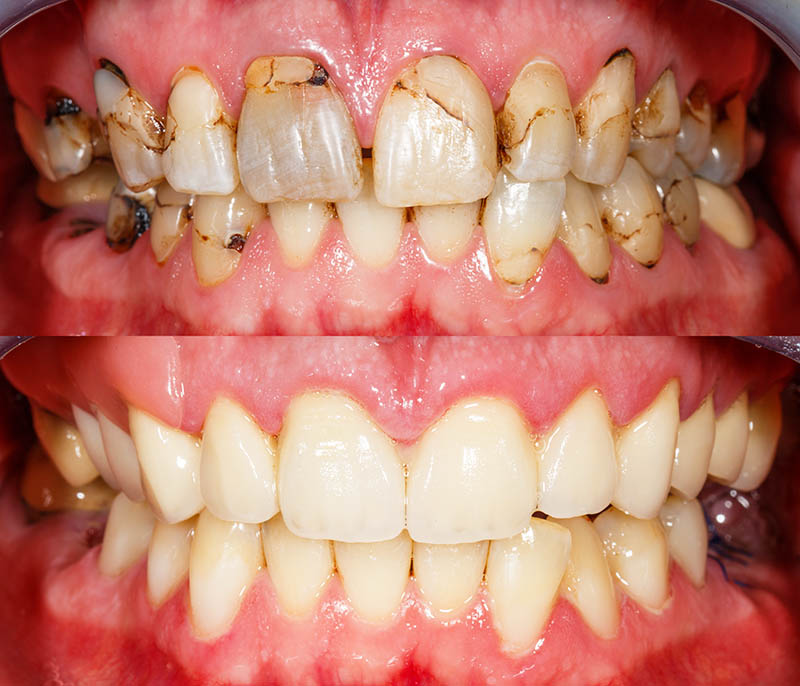 If you have been neglecting your oral hygiene or have received improper dentistry, you may be suffering from a multitude of dental problems. As a result, patients who are suffering from severe stains, missing teeth, heavy decay or periodontal disease may require full-mouth restoration to restore their smile to full health.
Full mouth restoration combines various cosmetic and restorative dental procedures to restore your smile to it full healthy, harmonious, functional state. Dynasty Tower Dental in North York on Yonge and Finch offers a broad range of restorative dental solutions including dental crowns, white fillings, dental bridges, non-surgical gum therapy, root canal therapy, and dental implants. Our restorative dental methods can be completely free of mercury and amalgam materials. Depending on your case and your specific needs, we will create a customized treatment plan for your smile makeover.
With over 40 years of experience serving the Greater Toronto Area, you can rest assured we have the skills, knowledge, and experience to create the perfect smile for you. Because at Dynasty Tower Dental, your winning smile starts here. Contact Dr. Farshad, Cosmetic and Family Dentist on Yonge and Finch, at 416-223-7711 to set up an appointment today.