Dental Sealants
We, as parents, may see dark spots on our kids' teeth from time to time. Every dentist treating young kids, will receive this question from parents:" What is that dark spot? is it decay?" Assuring most of the time is the answer, but sometimes we need to take action to protect the teeth. In the very early stages of caries a simple treatment is going to stop it. This magical treatment is called  Fissure Sealant. As name suggesting dentist or hygienist will cover early decayed area with special filling material. No anesthetic, no drilling; just simple polish and applying of filling material. This very simple action deprives bacteria and food,  which both are necessary to start and develop decays, to reach area. so caries will be stopped or as a dentist say, caries will be "arrested"!
Some times we use fissure sealant in deep grooves on top of the primary or permanent teeth to prevent any decays happened. Deep grooves are more prone to start decays and harder to clean. These "Sticky Fissures" tend to trap food inside and so are a good matrix for decays to start.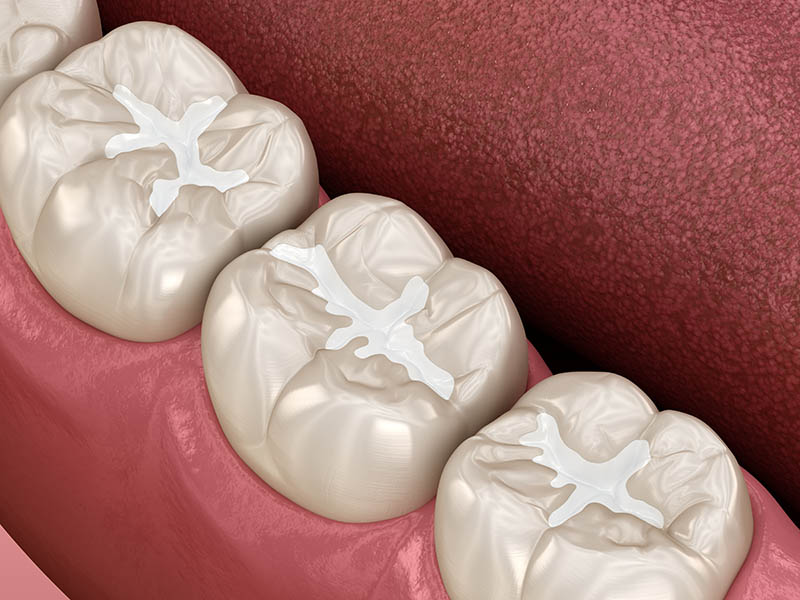 If you see dark spots on your child's teeth, remind it to your hygienist when your child is having his/her routine check cleaning or book an appointment to see the dentist. We will take care of it if any actions needed. Nonetheless, fissure sealant, as most of the other dental treatments, is going to be functional alongside with good home care (E.g.: brushing, flossing)
A childhood with a healthy smile and mouth is a better childhood.