What is Periodontal Maintenance?
Periodontal maintenance, otherwise known as "perio maintenance" is a dental procedure that primarily focuses on treating periodontal, or gum, disease. This involves a deeper method of cleaning, often done at the dental office, for patients who have undergone periodontal surgery or have a history of periodontal disease.
This treatment is used for these types of patients mostly to prevent plaque and tartar buildup from forming in the periodontal pockets (the spaces between the teeth that are prone to tartar and plaque formations), and to protect the mouth from further damage and infection from a possible recurrence.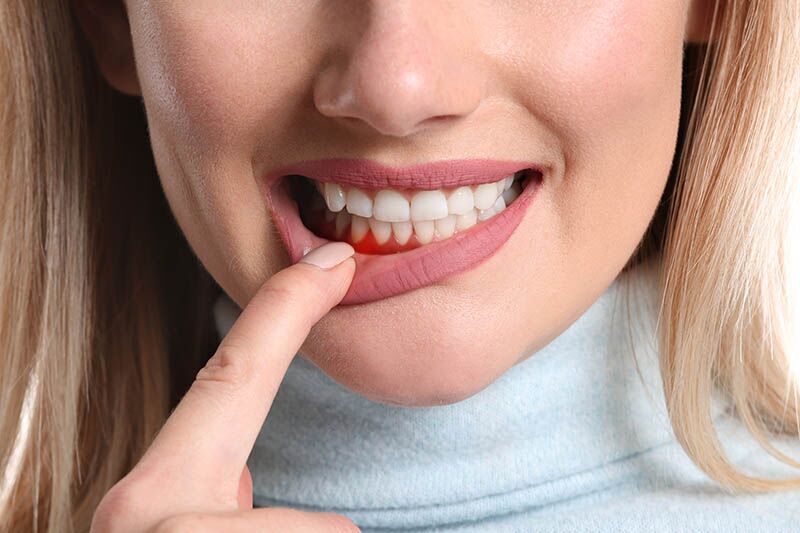 This treatment procedure also requires a more thorough process compared to a general dental cleaning, which can mean frequent visits to the dental office. Periodontal or gum diseases are often correlated to various dental complications such as bone damage, tooth loss, and other serious illnesses, so they are highly advised to be prevented and/or treated as early as possible.
What are periodontal disease symptoms?
Periodontal disease is a serious dental issue that should be closely monitored to successfully prevent it. The following could be indicators of periodontal disease:
Bright red or purplish gums
Unpleasant breath
Change in tooth alignment
Developing spaces between the teeth
Swollen gums
Bleeding when flossing
Pain when chewing
Periodontal Maintenance Procedure
Periodontal disease is a serious dental issue that can cause irritation and inflammation to your gumline and, if left untreated, could lead to significant oral health concerns. Periodontal maintenance is an effective way to prevent periodontitis or gum disease.
1 – Dental Examination

In order to proceed to periodontal maintenance, an initial assessment of your dental history is often done first during a dental examination. Once it is determined to carry on with the treatment, the procedure generally consists of these steps:

2 – Supragingival Cleaning

In this initial step, the dentist will use scaling tools to meticulously clean the teeth above the gumline. It also involves removing plaque and tartar buildup.

3 – Subgingival Cleaning

Next, the dentist will turn their focus on the gum pockets and the area beneath the gumline to remove all plaque and bacteria buildup.

4 – Root Planing

This is one of the most important steps in the entire procedure, as the dentist will smooth out the surfaces of the tooth root to eliminate any remaining bacteria and strengthen the defense against future plaque and bacteria buildup.

5 – Medication

Lastly, after the procedure, antibiotics or an antimicrobial cream may be applied to the gum pockets to help with the discomfort that might come after the procedure, as well as to promote quick and effective healing.
How long does the Periodontal Maintenance result last?
The interval for each periodontal maintenance session lasts for 3 to 4 months. This is needed for the affected areas to heal and recover. Since periodontal diseases can't be completely cured, they need to be treated in a strict and ongoing way to lower the risk of infection or other diseases coming back.
Periodontal Maintenance Disadvantages
While the periodontal maintenance procedure is considered to be completely safe and effective, some side effects can possibly occur in the process. The following list is examples of potential disadvantages of getting periodontal maintenance.
Hypersensitivity may occur due to the constant exposure of the root surfaces.
Open spaces may develop between the teeth.
Some patients may experience discomfort during or after the procedure.
Some patients may experience sore/swollen gums
Shrinkage of the gumlines after the treatment
How much does Periodontal Maintenance cost?
The cost of a periodontal maintenance session varies, depending mostly on your location, the reputation of the oral health professional attending your care, the severity of the buildup, and the materials that will be used for your treatment plan. Industry prices offer a range of $600 and above, but feel free to reach out to us here or call us at 416-223-7711 for a more in-depth and accurate quotation.
What is involved in periodontal maintenance?
Periodontal maintenance involves the removal of tartar and plaque buildup from both above and underneath the gum line, down to the area where the root, bone, and gums coalesce. The surfaces of the tooth roots will be smoothed out as well. If needed, the periodontal pockets will also be checked, and inflamed ones will be treated with antibacterial medicine. This procedure is mostly done for patients who have a history of periodontal disease or have undergone a periodontal operation.
Periodontal Maintenance vs Regular Cleaning
A lot of people often mistake this procedure with a regular cleaning, but there are a lot of differences between the two.
PERIODONTAL MAINTENANCE
While periodontal maintenance is also a cleaning procedure, it is geared towards restoring and sustaining healthy gums and bones in the area. Another difference is that this treatment is specialized for patients who have suffered from gum disease or have undergone periodontal surgery. And because this is a maintenance treatment, repeated visits are required to ensure that infections and diseases do not reoccur.
REGULAR CLEANING
Also known as prophylaxis, a regular dental cleaning is a preventive measure for potential oral diseases and infections. Much like perio maintenance, it also requires more than one visit to the dental office, although much less frequently. This procedure focuses on removing plaque and other irritants in the mouth. Regular cleaning also involves polishing and flossing the teeth. However, it doesn't remove potential tartar buildup from above and below the gum line—areas that perio maintenance covers. Too much plaque, tartar, and bacterial buildup could lead to bone and/or tooth loss, so maintenance treatments such as these are important.
Is periodontal maintenance the same as deep cleaning?
Periodontal maintenance is often referred to as "deep cleaning" because, essentially, it includes scaling and root planing, which involves thorough gum cleaning and reshaping of the tooth root to prevent further plaque and bacterial buildup in the future.
How often do you need periodontal maintenance?
Depending on the dentist's assessment of the severity of the case, it could take months or years' worth of maintenance. For others, it could require lifelong care. In most cases, the interval between sessions takes about 3-6 months, making it an estimated 2-4 visits a year. However, it's best to consult your dentist on this as you develop your treatment plan for more accurate results.
How long does a periodontal maintenance session take?
A session usually lasts for approximately 45 minutes to more than an hour, depending on your dentist's treatment plan.
Does a periodontal maintenance procedure hurt?
You can experience discomfort during a deep cleaning session, but rest assured that your dentist will ensure a safe procedure. A local anesthetic may be provided at the discretion of your dentist.
Is periodontal maintenance really necessary?
Yes, This is a critical procedure, especially for patients with periodontal disease or who have undergone gum surgery. If your dentist has assessed that you might need this treatment, it's better to take it seriously to prevent further oral health complications.
Can I go back to regular dental cleaning?
While some people manage to recover from periodontal disease, that is not the case for a majority of patients. Some even require periodontal maintenance for life. The best ways to recover from gum disease are to catch it early, get intensive aftercare, and have a successful treatment.
Do gums reattach after a periodontal maintenance session?
Yes, your dentist will ensure that the gums reattach after removing the unnecessary buildups in the affected areas.
In search of a trusted dental office for a periodontal maintenance procedure?
Consider consulting with us at Dynasty Tower Dental in North York, and our team of seasoned oral health experts will make sure to provide you with quality dental care.