A tooth extraction refers to when a tooth has to be removed. Tooth extraction may be required for any number of reasons including if it's heavily damaged and can't be saved. Other common reasons include are to prepare your mouth for dentures or dental implants or if it's an impacted wisdom tooth.
Wisdom teeth are the third molars at the very back of your mouth. Wisdom teeth can become impacted when they grow out sideways into adjacent teeth or remain underneath the gumline. As a result, it can cause a number of uncomfortable symptoms, such as severe pain, discomfort, swelling, damage, or even infection. Their position also makes them harder to clean, which increases the chances of further oral health problems, such as decay or gum disease. To prevent these problems, we may recommend that the tooth is removed.
Before deciding if a tooth should be extracted, we will perform an in-depth examination of your mouth. This includes using the latest dental technology, such as digital radiography and panoramic X-rays, to get an inside look of your teeth and bone tissues.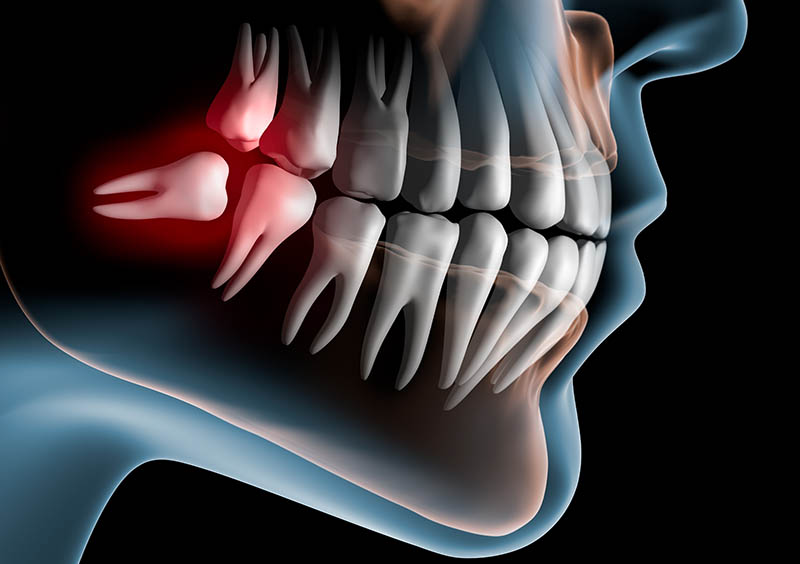 If it's determined that the tooth should be removed, the surgery will be carried out using an anesthesia and sedation to ensure your complete comfort. We've been serving North York and the GTA for over 40 years so you can rest assured we have the skills and experience to ensure the best results.
To learn more about tooth extractions and wisdom teeth, contact our practice in North York on Yonge and Finch at 416-223-7711 to speak with one of our skilled dental team. We look forward to hearing from you soon!